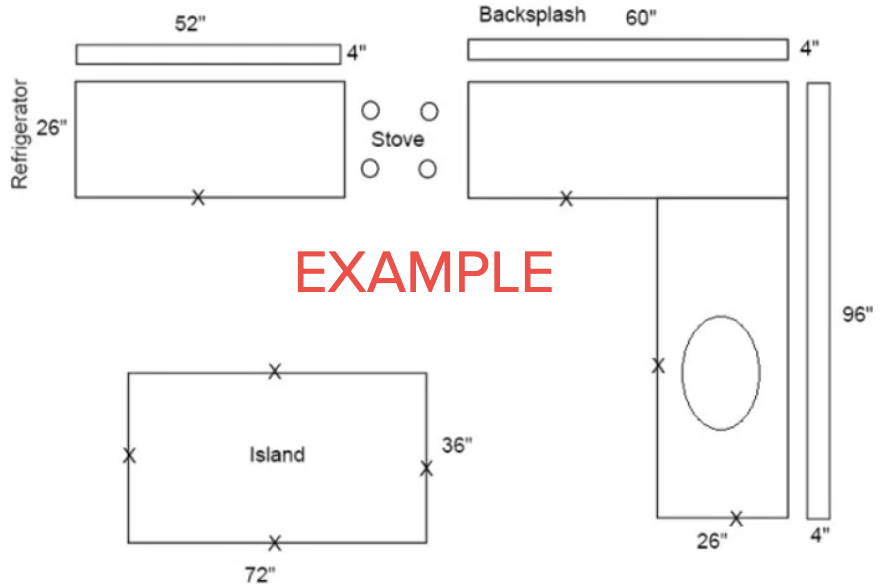 STEP 1: GET A QUOTE

After visiting The Art of Stone showroom and exploring our vast selection of Quartz surfaces, simply email us or stop into our showroom with a perimeter drawing or cabinet layout with dimensions. Regardless of which method you use to receive your estimate it is important that you provide as much detail as possible. The more information you provide the more accurate your estimate will be. Be sure to include the following on your drawing. (Using our services to come out and take the sketch and measurements is also an option)
Your name, phone number and address of job site
Which edge profile you would like
Name or product number of the colours you are interested in
CONFIRMING YOUR COLOUR OPTION

The Art of Stone carries a vast selection for you to choose from, which gives you endless options for your kitchen, bathroom, or other desired space. When visiting our showroom, sign out one of our sample stones to be given the opportunity to see it in your own home lighting and compare to cabinets, flooring and paint colours to ensure that the stone will perfectly compliment the given space. You then have the option to see the full slab in any of our supplier warehouses.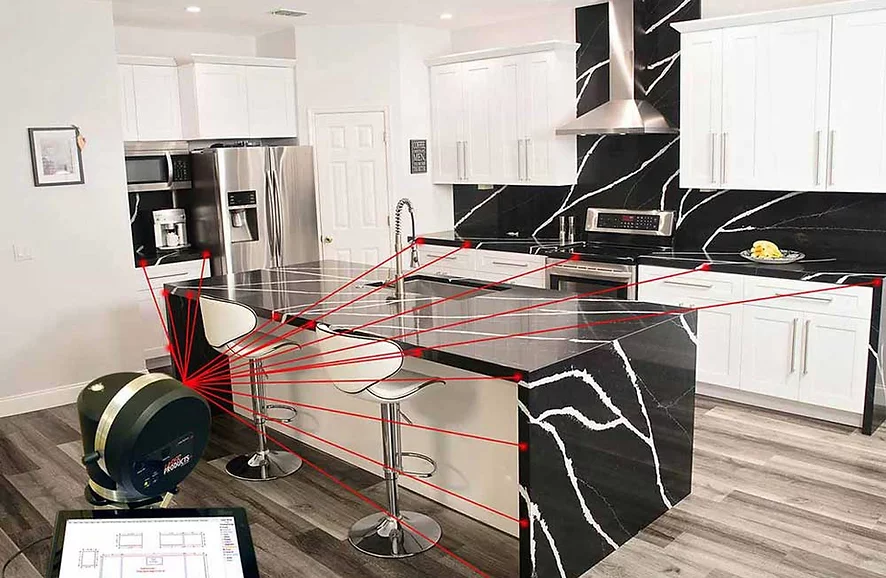 STEP 2: SCHEDULE TEMPLATE

Now that you have chosen the ideal stone colour for your project, received an estimate and secured your deposit, it is time to schedule a digital template date. During the templating process, our team will be using industry leading laser technology to properly measure your countertops. Make sure that all cabinets are fully fastened, all appliances such as stove/cooktop and new sink is on site. If an existing countertop is present it can remain in place but all contents must be removed from on top of the existing work surfaces or temporary countertop. This method will ensure the accuracy of the installation.
STEP 3: FABRICATION PROCESS

Delivering a high quality product, in a timely fashion, in a clean and healthy environment are just a few goals that The Art of Stone's fabrication partners have achieved in the last decade. Whether it is a custom kitchen countertop, vanity countertop, fireplace surround, a feature wall or an under mounted marble tub surround, all of the projects are processed on our state of the art CNC cutting machines and then finished by hand by one of the highly skilled artisans. Speed, accuracy and experience is what allows us to keep your project on time and within budget.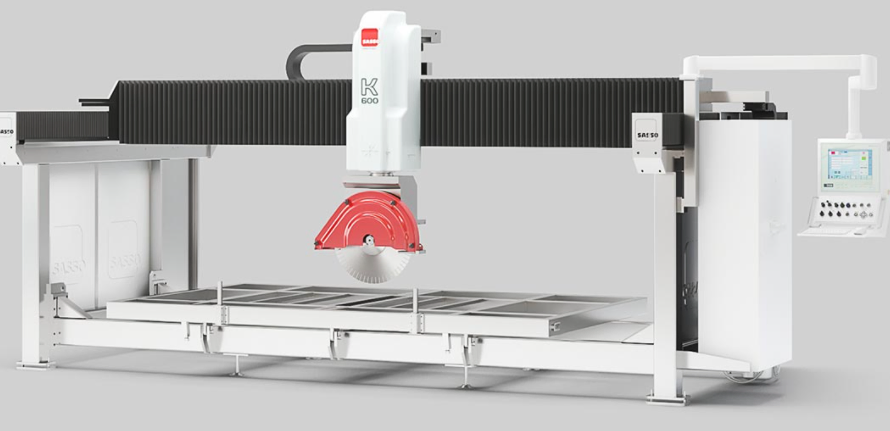 FINAL STEP: INSTALLATION
The day has finally arrived for the install appointment. While the fabrication team arrives on site, the kitchen should be clear of any obstructions so that the product can be carried and placed with ease. We suggest allowing for up to 4 hours for kitchen countertop installations and approximately 1-2 hours for washroom vanity installations. A licensed plumber should be scheduled 24 hours after the countertop installation.
The typical turnaround time is anywhere between 7 – 14 business days from date of final measurement. This window allows enough time for the fabrication process. Please note that holidays, product stock, higher install traffic periods may adjust these estimated times.